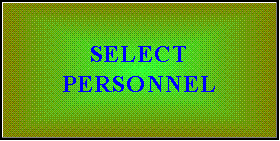 ---

<![if !supportLineBreakNewLine]>
<![endif]>
FACTORS IN SELECTING PERSONNEL
---

<![if !supportLineBreakNewLine]>
<![endif]>
My personal work continues as I try to develop a diagnostic tool which will assist organisations and individuals to identify aptitude for teleworking. Based on research reports, well summarised and refined in the work of Experience With Telework Project of the Finnish Labour Administration, I have accepted 5 factors relating to competencies for teleworking. I am seeking to define each of these factors by reference to the 3 standard training components - Attitude, Skills and Knowledge. The next step will be to devise appropriate diagnostic self-questions which will test the subject's level of competence in the relevant area.
---

<![if !supportLineBreakNewLine]>
<![endif]>
THE 5 KEY COMPETENCIES FOR TELEWORKING
<![if !supportLineBreakNewLine]>
<![endif]>
TASK COMPETENCE
I T COMPETENCE
INDEPENDENCE
RESEARCH/NETWORKING
SELF ORGANISATION
<![if !supportLineBreakNewLine]>
<![endif]>
These are not in any order of priority. In most instances I would suggest that the last three listed are most desired because they would be the most expensive to develop. Task and IT competence can be relatively easily trained, not so independence and self organisation.
---

<![if !supportLineBreakNewLine]>
<![endif]>
Experience to date shows that selecting the right people is a crucial factor in successful implementation of Teleworking projects. Many projects were flawed in execution because selection criteria were loose or inappropriate. Eg ;
Volunteers often come forward for reasons which are personally compelling, but may harm their capacity to Telework, eg caring for aged or sick family

People chosen solely on the criteria that they were best at the job as it was currently organised

People chosen for organisational convenience, eg they were the most distant from the workbase

People chosen for their IT expertise alone
Teleworkers are in some ways more analogous to the self-employed than traditional employees. The kind of person who will make a success of it is likely to share the attributes of the self-employed. Teleworking is about doing things differently, but also about doing different things.
---
Last Updated on 11 December 2002 by COLIN TIERNEY